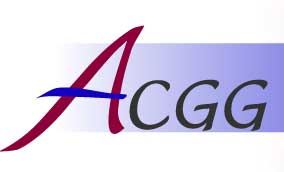 Welcome Address
Organizers and sponsors
General Information
Scientific Schedule
Scientific Program
Venue and Access
Tours
Contact Us
Registration
Abstracts

Call for Abstracts
The 7th ACGG committee invites all participants to submit abstracts for oral or poster presentations at the conference. Authors are requested to submit their abstracts after completing the registration. Awards for best poster presentations will be presented on Sunday, November 15, 2015. The committee retains the right to decide the type of presentation.



Abstract Guidelines
To ensure consistency in formatting, all abstracts MUST be in Microsoft Word format and named as Abs-7th_ACGG_name.doc (name=presenting author's last name, eg. Abs-7th_ACGG_Inokuchi.doc). Please email your completed abstract form as a Word document to acgg_abst-ml[at-sign]aist.go.jp until August 31, 2015. until September 15th, 2015.


Format

Font: Times New Roman, single spaced

Abstracts should include:

Title: 14 point, bold, centered.
Full name of authors: 10 point, bold, centered. Please underline the presenting author's name.
Affiliation(s): 10 point, italic centered. Include the presenting author's email address and phone number.
Body text: 12 point, maximum word length of 300 words.
Key words: The authors should provide 3-5 key words that best matches with the content of the abstract. (10 point)
Acknowledgement: 10 point
Tables, Figures, and References are NOT allowed.